Alfred Werner Scholar Gallery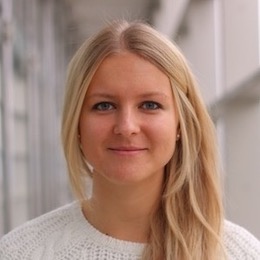 Alena Budinská
Class of 2017-2019
Native of the Czech Republic
Making it possible
The Alfred Werner Scholarship  allowed me to fully focus on my studies, which I tailored to broaden my knowledge in different areas of chemistry. Being one of the scholars was highly motivating to maintain my academic results at an excellent level, and I am very happy that I was able to complete my studies with the Willi Studer Prize for the best Master's degree in 2020.
Additionally, it was important for me to combine theoretical knowledge with hands-on experimental research. I carried out three research projects to gain expertise in different fields, two of which resulted in recent publications.
The scholarship meetings with industrial partners also sparked my interest in applying for an internship at Roche, where I learned more about process chemistry.
I believe that the Alfred Werner Scholarship is an ideal platform for the personal, scientific and professional growth. It allowed me to gain further experience and facilitate my development from a student into a scientist. I am truly honoured I was given this opportunity.
Awards: Willi Studer Prize for the best Master degree in chemistry at ETH Zürich
BSc: University of Chemistry and Technology (UCT), Prague
MSc: ETH Zürich, Department of Chemistry and Applied Biosciences
Advisors: Prof. Antonio Togni, Dr. Dmitry Katayev 
Internship at the Roche Center for Excellence Catalysis
PhD studies: Group of Prof. Helma Wennemers, ETH Zürich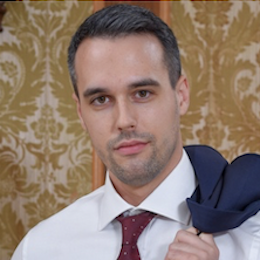 Dragan Miladinov
Class of 2017-2019
Native of Serbia
Greener Chemistry - Brighter Future
As part of my research, we were able to show that for the synthesis of vitamins and their precursors, a scheme based on green resources such as air and visible light may replace the traditional process, which involves large quantities of metal-oxides. These findings might lead to a drastic reduction of toxic industrial waste. I am very grateful to have been part of this "brighter chemistry for a greener future" venture. 
Next to the exciting scientific collaborations with industry and the Alfred Werner Fund Meet & Greet events, another activity that broadened my interests, network, and career perspectives was my involvement with the youngSCS. As a youngSCS Senate member, I participated in organizing different events such as the Saas Fee Snow Symposium or (virtual) company visits.
I feel the benefit of this fantastic scholarship even now, during my PhD studies. I am looking forward to giving back by further contributing to the advancement of chemistry in Switzerland.
BSc: University of Novi Sad
MSc: University of Basel Department of Organic Chemistry
Advisor: Prof. Christof Sparr 
University of Basel Delegate in the Senate of the youngSCS
Patent applications filed with DSM on the oxygenation of phenols in a continuous‐flow photoreactor
PhD studies in Sparr research group on an NCCR Molecular Systems Engineering project with IBM Research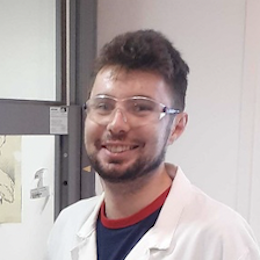 Heorhii V. Humeniuk
Class of 2016-2018
Native of the Ukraine
Exploring the Living Cell Membrane 
I had the opportunity to participate in the NCCR Chemical Biology project Imaging mechanical forces in living systems. Its goal is to develop chemical sensors and biophysical tools to address living cells as physical objects. Our focus was on the development of tools for the detection of mechanical forces in cell membranes or even in tissues. 
Our research allowed us to introduce a conceptually new class of environment-sensitive molecules ("Papillon Mechanophores"). 
I stayed in the same research group as a PhD student to broaden the scope of these structures and to design new ones. 
I believe that our work is highly relevant as it can reveal previously unknown information regarding cellular processes like membrane trafficking or cell division. 
This scholarship gave me exposure to cutting-edge problems, the chance to acquire the skills to address them, and the opportunity to develop a solid background for my future professional career.
Awards: Prix de la meilleure maîtrise universitaire en chimie 2018 de l'Université de Genève
BSc: University of Kyiv
MSc: University of Geneva, Department of Organic Chemistry
Advisor: Prof. Stefan Matile 
Current position: PhD student in Matile research group 
Further information: H. V. Humeniuk, S. Matile et al., Angew. Chem. Int. Ed. 2018, 57, 10559.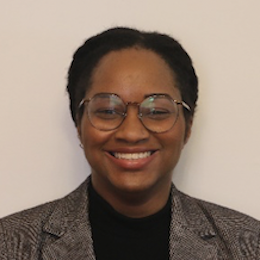 Michelle A. Gaspard
Class of 2018-2020
Native of Canada
Understanding Vaccine Production 
As an Alfred Werner Scholar, I was able to join a research group that aims to develop Surface Plasmon Resonance-based biosensors that can characterize cell cultures faster than current methods and could be integrated in a continuous production line. The main objective would be to succeed in quantifying vaccines during their production. 
While volunteering as an essential worker in Canada during my thesis, I saw how hard it was for a developed country to respond to the vaccine demand without any adequate production facilities.
I decided to enter the workforce and join a vaccine producing organization because I want to help improve the lives of others. I believe that it is important to better our response to any possible future epidemic. Eventually, I also want to aid underdeveloped countries that don't have the same resources.
The Scholarship allowed me to learn about (and ultimately research and work in) the biotechnology industry in Switzerland, a biotech hub. I know that the skills acquired during my time there will be invaluable in my career, may it be in the industry or in academia.
BEng: Polytechnique Montreal
BCom: McGill University (Desautels Faculty of Management)
MSc: EPFL Lausanne, School of Basic Sciences (Chemical Engineering and Biotechnology)
Advisor: Prof. Horst Pick
6-month master's internship at Merck Serono in Aubonne (VD): Quality Control Engineering on Injectables
Current position: Vaccines Future Leaders Program Associate (Manufacturing Operations and Quality) at GSK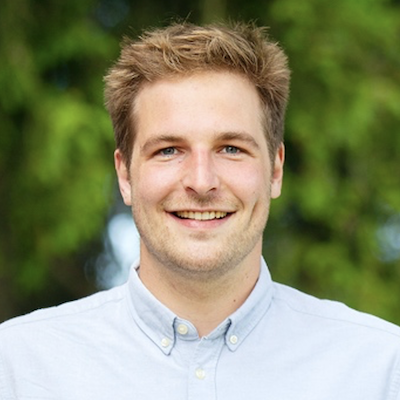 Jean Behaghel
Class of 2017-2019
Native of Belgium
Exploring New Horizons
Thanks to the Alfred Werner Scholarship, I had the opportunity to continue my studies in Switzerland and to discover a different learning environment. During my Master studies, I was really amazed by the great diversity of profiles offered, with people coming from all around the world with different backgrounds.
Importantly, my Master studies allowed me to strengthen my theoretical background and to apply my knowledge to concrete problems in industrial or academic research. I had the chance to work in the fragrance and flavour industry thanks to an internship at Firmenich, a company I discovered during an event organized by the Alfred Werner Scholarship Program.
After my Master project in the field of biomass valorization, I joined an early stage spin off aiming to transfer a technology developed at EPFL into an industrial process. This experience allowed me to develop a strong entrepreneurial vision on chemical technologies.
I believe that the Alfred Werner Scholarship is a strong tool to broaden students' horizon. It offered me unique opportunities to join projects in various fields and environments to develop my skills.
Awards: BASF Monthey SA Award for the best Master project in Chemical Engineering at EPF Lausanne and Syngenta Monthey Award for the best Master degree in Chemical Engineering at EPF Lausanne
BSc: Université Catholique de Louvain (UCL), Louvain la Neuve
MSc: EPFL Lausanne, Institute of Chemical Science and Engineering
Advisors: Prof. Jeremy Luterbacher, Dr. Wu Lan
Internship at Firmenich SA in process intensification
PhD studies: Group of Prof. J. Luterbacher, EPF Lausanne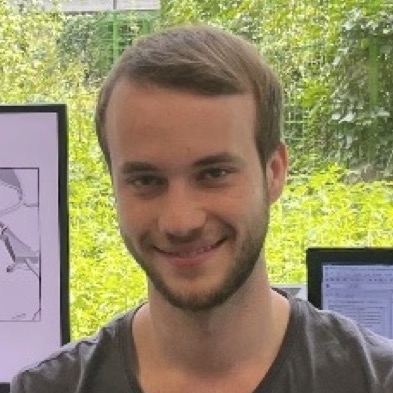 Erik Jung
Class of 2019-2021
Native of Germany
Communicating Science 
What brought me to Switzerland was an RiCH Internship in the Medicinal Chemistry department of Hoffmann-La Roche. There, I had the privilege to learn about the drug discovery process from incredible mentors.
After my one year stay in Basel, I knew that Switzerland is a perfect place to live and to do research, so I joined the group of Prof. Dr. Karl Gademann through the Specialized M.Sc. in Chemical and Molecular Sciences at the University of Zurich.
I am deeply grateful to the Alfred Werner scholarship and the support by Hoffmann-La Roche, which gave me the freedom to focus on my research on new antibiotics at the intersection of chemistry, drug discovery, and biology.
The way we present science is very important to me. Through my interest in graphical design, I hope to communicate science in a clear and interesting form to reach both, other scientists and the public.
Awards: Betty Sassella-Keller Undergraduate Award for Outstanding Academic Performance (2020) and Member of the University of Zurich iGEM Team Best New Application Project
BSc: Albert-Ludwigs-University Freiburg, Germany
MSc: University of Zurich, Chemical and Molecular Sciences
Advisor: Prof. Dr. Karl Gademann
Internship at Hoffmann-La Roche and M.Sc. Scholarship from Hoffmann-La Roche
PhD studies: Group of Prof. Dr. Karl Gademann
Further information: A. Dorst, E. Jung, K. Gademann, CHIMIA 2020, 74, 270-273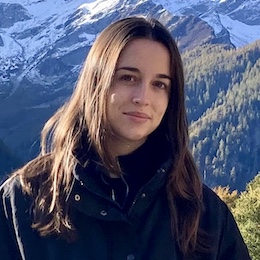 Jane Marsden
Class of 2018-2020
Native of Ireland
Quality by Design

I am very grateful to have been given the opportunity to study in Switzerland for my master's degree. I was able to enhance my analytical skills and develop new wet lab techniques using world-class instrumentation, while learning from experts in the various fields of chemical biology in the classrooms of UNIGe and EPFL.
Since graduating in January 2020, I had the opportunity to work with a start-up at the EPFL on an anti-coagulation peptide molecule. This was a hands-on experience where I was involved in the development, validation, and commercialisation journey of a therapeutic. I've since transitioned into the pharmaceutical industry. I now work as a quality specialist at Vifor Pharma in Fribourg, reviewing processes and identifying areas for improvement.
The Alfred Werner Scholarship helped me to realise my ambition to come to Switzerland and experience first-hand its innovative research culture and progressive life science industry. I am growing both on an intellectual and personal level, making life-long friends along the way. It has set me up with a solid foundation to build a fulfilling and successful career in the life sciences industry. 
BSc: University of Limerick, Ireland
MSc: University of Geneva and EPFL (NCCR Chemical Biology), Institute of Bioengineering @EPFL
Advisor: Prof. Bruno Correia (LPDI)
Current position:Quality specialist at Vifor Pharma SA (Fribourg, Switzerland)
Highlight of Masters: The Swiss Snow Symposium in 2019, organised by the Swiss Chemical Society in Saas-Fee, combining skiing and chemistry talks, was a definite highlight for me. Being so close to the mountains in Switzerland meant I finally got to learn to ski!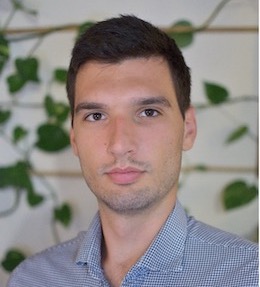 Loren Ban
Class of 2015-2017
Native of Croatia
A Journey Across the Scales of Physical Chemistry

Chemistry Master's program at ETH has a great structure encouraging student research projects – the only thing one needs is an opportunity.
For me that was the financial support from the Alfred Werner Scholarship, which was crucial for a worriless transition to student life in Switzerland, providing the necessary independence to fully dive into my studies. As a result, I had a chance to participate in cutting-edge molecular spectroscopy research at the Laboratory of Physical Chemistry. The research ranged from the smallest molecule to nanometer-sized clusters and covered timescales down to attoseconds.
In my Master's thesis, these interests settled on understanding how ionizing radiation interacts with clusters of water molecules. We worked on understanding electron scattering processes, which can ultimately lead to DNA damage and ozone depletion.
This journey continued in the Signorell group at ETH where I am currently pursuing my doctoral degree. By studying even larger systems – submicrometer droplets – I investigate how electrons behave in the condensed phase. In the next steps of my journey, I want to explore in which way this fundamental research can contribute to everyday life.
BSc: University of Zagreb
MSc: ETH Zürich
Advisor: Prof. Dr. Ruth Signorell
ETH Medal for Outstanding Master's Thesis
Current position:
PhD student in Signorell research group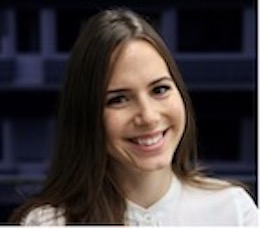 Dora Harangozo
Class of 2016-2018
Native of Croatia
Gene Editing & Cancer Immunotherapy
It was thanks to the Alfred Werner Scholarship that I was able to join ETH, acquire valuable hands-on experimental skills and conduct cutting-edge research. I have worked on different projects, most of them revolving around the interplay between biological systems and synthetic molecules. 
I continued expanding my skillset during the internship in Roche Glycart, where I decided to stay and explore the new frontiers of science, genome editing and synthetic biology. Currently, I am optimizing gene-editing techniques, like pioneering CRISPR-Cas system and gene trapping to engineer stable recombinant cell lines and 3D cell cultures, like spheroids and organoids.
This challenging and exciting journey did not only include long hours in the lab, but also fun moments while working as a ski instructor in St. Moritz. For all of that, I am deeply thankful to the Swiss Chemical Society Foundation.
BSc: J. J. Strossmayer University of Osijek 
MSc: ETH Zurich
Laboratory of Organic Chemistry,
Wennemers group and Diederich group
Internship at Roche Glycart (2019)
Current position:
Senior associate at Roche Glycart
Molecular and Cell Technologies
Further Information
De Gasparo, O. Halgas, D. Harangozo, F. Diederich et al., Chem. Eur. J. 2019, 25 (49), 11416 – 11421